Choosing the right electronic health record (EHR) software for your behavioral health organization is a big decision.
For behavioral health professionals, such software has become a vital technology. It allows for the secure management of patients' private health information. An EHR system not only improves the treatment of your patients, but also makes your staff's life easier.
As with any potential investment, your options for an EHR software are numerous and varied. Each company is going to offer a little something different – the best EHR software for your behavioral health center may not be the best for another.
Due to the wide range of EHR software solutions available to you, finding the right one can be a daunting task. In over 20 years of experience at Sigmund, we find it is helpful to consider a client's software needs based on the size of their operation.
In any behavioral health facility, you will want to find an EHR software that offers the following features in some capacity:
Clinical Solutions
Medical Solutions
Financial Solutions
Operational Solutions
Outcomes
Patient Engagement
Aside from these software features, an EHR company will also offer a variety of services:
Support
Implementation
Billing Collection Services
Managed Hosting
Allow us to provide some perspective on which types of features and services may best fit the specific scope of your facility.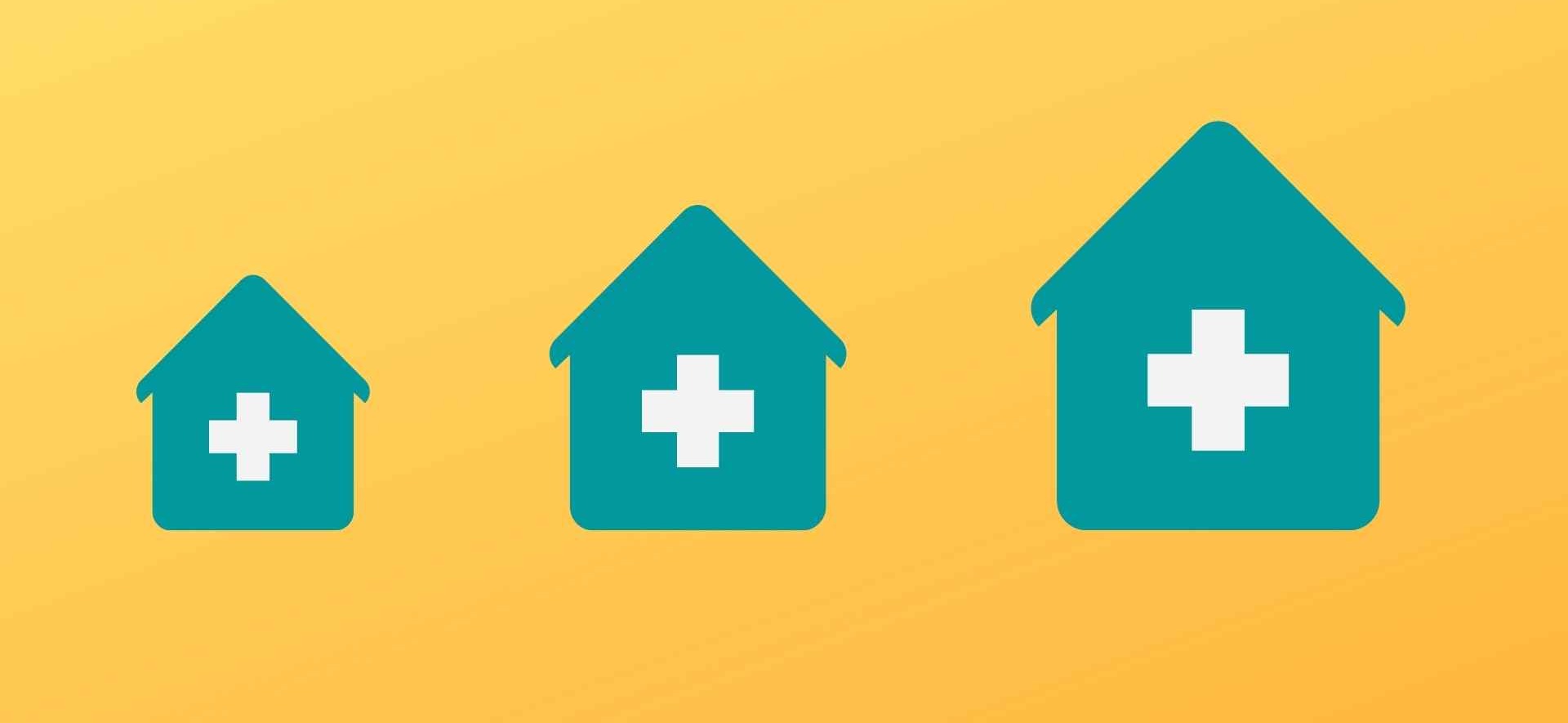 Best EHR Software for Small Behavioral Health Facility
Have you recently opened a start-up behavioral health facility? Are you looking to update your records system from an outdated system, or paper records? Or maybe you've been running a facility for years, but have a proven system that requires minimal staff or treats a limited number of patients.
If any of the above applies to your facility, you probably find yourself in a position of deciding which EHR elements are crucial to your operation, and which may not be. Let's identify the essentials you should focus on at this stage.
Features:
Clinical Solutions
Medical Solutions
Financial Solutions
Operational Solutions
Patient Engagement
Services:
Clinical Solutions for Small Facilities
An electronic health record software, at its most basic level, is designed to aid you in the documentation of your patients' information. This is a fundamental functionality to any clinical software solution.
An EHR system should optimize the capture and modification of that information, through features such as electronic forms and assessments and customizable progress notes templates. These should be easily accessible to you and your staff to make the gathering of information fast and efficient. Other great documentation features are auto-fill and pre-population tools to eliminate double entry.
Any EHR you choose must provide your staff with a scheduling application that is easy to navigate and amend. A scheduler allows your facility to organize individual appointments and plan group therapy sessions, making it easy to track where your patients are throughout the day.
Medical Solutions for Small Facilities 
The EHR you choose should provide the same documentation tools for your medical team as discussed above so that they can document their specific treatment with efficiency, too.
Beyond that, your EHR should offer your medical team a biometrics measurement tool. Observing your patients' biometrics in real time, such as caloric intake and vital signs, helps your staff to make an informed decision as fast as possible during treatment.
Will a doctor at your small facility need to prescribe medications or order lab tests? If so, the EHR you choose will require electronic medication administration records (eMAR) and lab integrations.
An eMAR allows your physicians to administer medications with ease and manage them securely, keeping the process efficient for your busy medical team. Electronic lab integrations provide you with the ability to order lab tests and receive and review results.
Ideally, an EHR software will offer their own electronic medication administration records (eMAR) and eLab software so that the entire process is contained to one system.
You may be considering certain EHRs that do not provide their own eMAR and eLab capabilities. This will not be an issue as long as the software offers integration capabilities via open APIs. Short for application program interface, an API describes the ability for software to interact with each other. This is a critical feature if you plan on integrating with external technologies like a third party eMAR or labs software.
Financial Solutions for Small Facilities
As a small facility, you may have a relatively manageable financial load. It is plausible that you are handling your billing in-house without issue, so let's focus on the crucial financial solutions outside of billing.
At this stage, you need an EHR that allows for claims submission and claims management. Your EHR software should automate the claims process as much as possible to reduce the chance for denied claims. It should also provide you with the ability to track claims throughout the claim cycle so that your billing staff can account for rejected and denied claims in real time.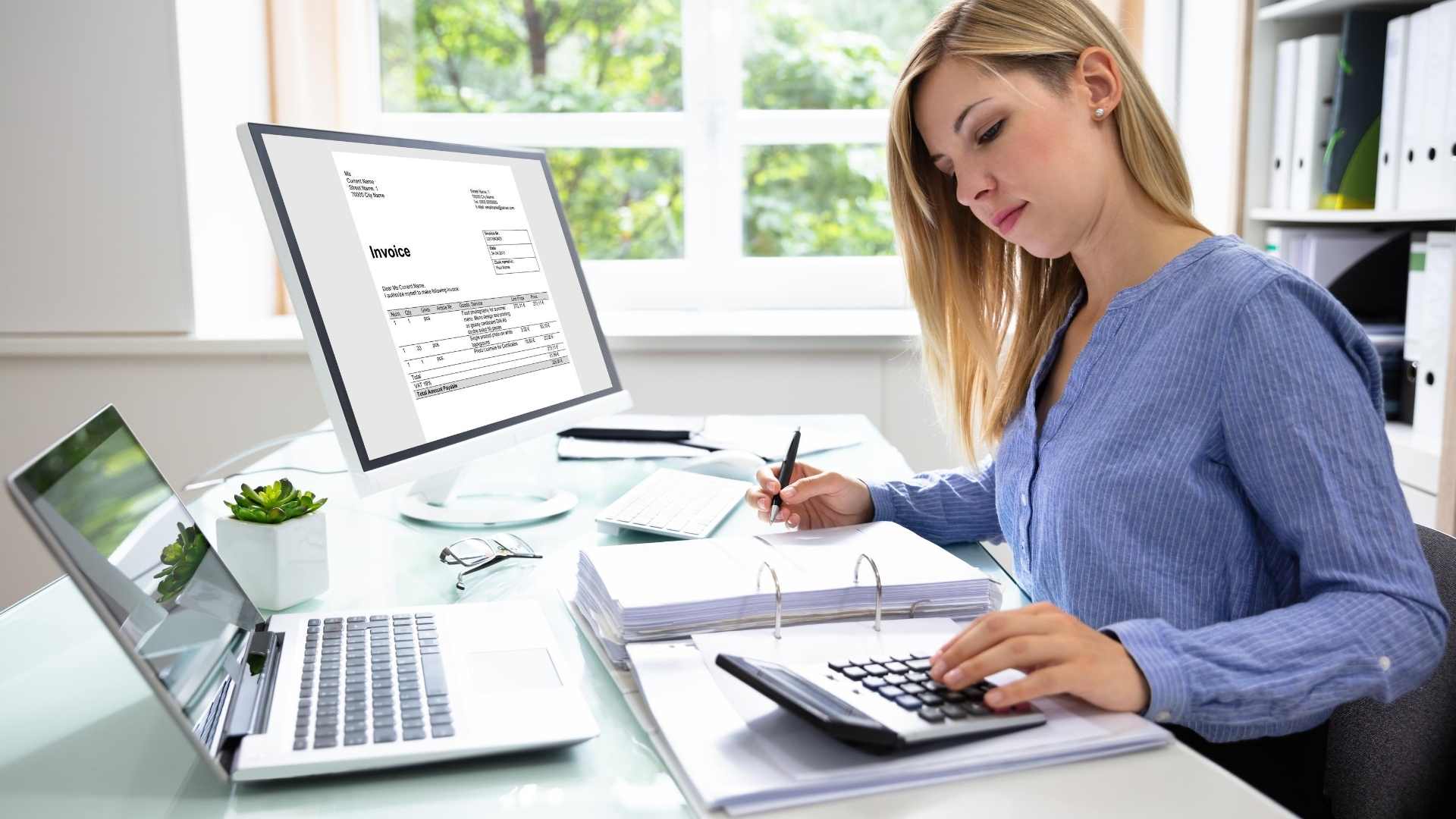 Operational Solutions for Small Facilities
Behavioral health facilities often need to meet certain accreditation standards and internal compliance. As a result, make sure your EHR is compliant with JCAHO and CARF industry standards.
This can reduce the stress during an auditing process and may even be the determining factor of your facility receiving grants or other funding. In regards to compliance, choosing an EHR software that is HIPAA compliant is crucial for protecting your patients' private information.
Patient Engagement for Small Facilities
The best EHR software will not only empower your facility's behavioral health professionals to best treat your patients, it will also empower your patients to involve themselves in their care.
An easy to use patient portal will allow for secure communication with patients via text or email options. Portals that allow you to grant patients access to specified information can further contribute to the patient experience.
Support Services for Small Facilities
No matter how expertly an EHR software is programmed, technological issues will rear their ugly heads from time to time. As a small facility, be sure to confirm that there is at least an easy online ticket submission process available to you when these problems arise.
Best EHR Software for Mid-Sized Behavioral Health Facility
If you are a mid-sized facility, or expect sizable growth sooner rather than later, you may require a wider range of EHR features to cover your more complex and growing needs. First, be sure to confirm that any EHR you consider provides the features and services from the previous section.
As behavioral health facilities grow, they take on more patients. The expansion of your patient load and staff presents a few more aspects to consider when reviewing necessary features and services. Here are the essentials at this stage:
Features:
Clinical Solutions
Medical Solutions
Financial Solutions
Operational Solutions
Outcomes
Patient Engagement
Services:
Support
Implementation
Billing Collection Services
Managed Hosting
Let's dive a little deeper into each of the software solutions and services that are important to expanding operations.
Mid-Sized Clinical Solutions
EHR software designed for care coordination becomes more important the bigger your operation gets.
Care coordination describes the tools and functions within an EHR system that streamline patient information and treatment through features such as:
Automated workflows
System alerts
Notifications
Instant Messaging
Secure Messaging
Dashboard
Automated workflows are crucial to your facility's overall efficiency.
They automate tasks in a software system so that your staff is as free as possible to focus on the more pressing matters in a behavioral health environment. Cutting out as much manual computing as possible minimizes human error and allows staff to focus on improving processes elsewhere.
System alerts and notifications help keep each behavioral health professional up to date on a patient's status during all phases of treatment. They enable seamless team treatment by alerting clinicians to patient-specific criteria to follow and base decisions off of.
Secure messaging provides the ability for your clinicians to communicate with each other for time sensitive inquiries. This offers an extra layer of secure messaging by allowing your staff to discuss sensitive information across a protected channel.
In the best cases, an EHR will support the ability to send secure communication through mobile devices such as a tablet, laptop or handheld device. This is a great feature that adds even more versatility to your facility's internal communication.
Along with added automation and communication, the best EHR system for a mid-sized facility will have a central interface, often called a dashboard, that presents the software applications in an easy to use configuration.
Certain EHR vendors create more user-friendly dashboards than others, so be sure to demo any EHRs that you are particularly interested in to see if it fits your team's needs. Ideally, your EHR's dashboard will be intuitive to both behavioral health professionals and system administrators. The less time your staff has to search for a given software feature the better.
Mid-Sized Medical Solutions
Your medical team requires as much care coordination as your clinicians do. Therefore, all secure messaging, automated workflow and system alerts should be present in an EHR software's medical solutions.
Specific to a medical team's needs is an Order Management feature that allows you to view and collect assessment information, vitals and medication administration from a single screen. By organizing all mission critical information in one location care coordination and treatment outcomes are improved.
Mid-Sized Financial Solutions
An EHR that offers a full financial billing suite geared towards healthcare becomes imperative at this stage.
Your facility may yield a multitude of bills, insurance claims and other financial processes. These features assist your billing staff in automating your facility's billing needs and optimizing the claims process.
Certain EHR vendors offer the option for third party revenue cycle management (RCM) which outsources the entire financial process to third party professionals.
This feature is crucial if you do not have the desire or funds to employ an internal billing staff. If RCM services are a better fit for your facility, make sure the software you choose offers an open API to integrate with it.
Mid-Sized Operational Solutions
A growing behavioral health facility is best served by an EHR that is geared towards operational success.
Most EHRs will have the ability to document and store large amounts of data, but certain software provides better options for organizing that data than others. An effective EHR will be admin-oriented, designed for you to negotiate your patients' information with ease.
Demos can be very enlightening in this matter. Ask a prospective EHR vendor how their software lets you perform routine administrative tasks, such as building out forms, assessments, summaries, progress notes and treatment plan libraries. Your facility's efficiency and treatment will rely on the degree to which your EHR can facilitate these tasks.
At this stage, your facility may require a variety of different behavioral health professionals with varying degrees of security clearance. Look for an EHR that supports role-based security. This feature can define each user's access level, ensuring that staff only views the patient information they are permitted to.
Mid-Sized Outcome Solutions
An EHR software that offers comprehensive data collection capabilities and analytics will provide important information when evaluating your treatment methods and business practices.
An effective EHR will allow you to track your patients' treatment with custom data collection points from pre-admission to post discharge, marrying clinical improvements with hard data to thoroughly describe a patient's status.
Built in analytics give you the opportunity to evaluate trends, intervene proactively and identify a patient's response to a given treatment.
Mid-Sized Patient Engagement Solutions
A growing facility will generally experience an increase in patient load. Look for an EHR software with an involved patient engagement function to facilitate patient intake and communication.
An effective EHR will give patients the ability to update their demographic and insurance information as needed through the patient portal. Allowing patients to view their bills is another helpful feature. Some EHRs even let patients pay their bills directly through the patient portal. Automatic appointment reminders have become a common feature for EHRs as well, which can help reduce missed appointments.
Some EHRs provide the ability for post-patient engagement as well. Through features such as surveys and post-treatment progress updates, your facility can gather useful information on how you are serving your patients, and how you may improve that service in the future.
Mid-Sized Support Services
As mentioned before, it is difficult to be completely immune to technological problems. Look for an EHR that is prepared to address your technological problems quickly.
Ideally, the EHR you choose will offer 24/7 support to accommodate the shifts outside of regular business hours so that everyone on your staff receives immediate support, no matter when they work.
Investigate whether the company has in-house support as well. The alternative would be outsourced support, which can pose a host of issues on its own. A quality in-house support team will be more familiar with the EHR process and allow system administrators to build rapport with support staff. On-site support also prevents common problems with outsourced support such as connectivity issues and long phone queues.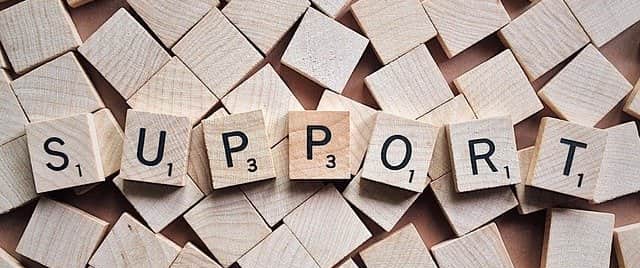 Mid-Sized Implementation Services
For an expanding operation, implementing a comprehensive software can be a huge undertaking.
You want to be confident with not only who is leading the implementation of your software, but how they plan to do it as well. Your experience during implementation can vary greatly depending on the level of expertise and time they can provide you with during this important transition stage.
The EHR vendor you choose should have a proven implementation process – one that accounts for your staff's learning curve. The most effective implementation teams will be patient and available to your staff during the entire process.
Ideally, an implementation team will consist of:
A project manager to lead the process
A configuration team to facilitate the transition of software and documentation
A software development team that designs your EHR to suit your facility's specific needs
A dedicated training team to teach your staff how to use the new software
Training is a vital element of the implementation process, usually offered in the form of on-site training and/or hybrid training.
On-site training is often the best way to train your staff in a new software. Be mindful of the flexibility of an on-site training plan, though. The best implementation teams work on flexible schedules to accommodate the training of all staff on every shift.
On-site support may not be offered by some EHR vendors, or you may not have the budget for it. In these cases, you should confirm that a hybrid-training is offered, which most commonly consist of dedicated remote training and some on-site training.
Mid-Sized Billing Collection Services
An automated billing and collections solution that is tailored to the behavioral health industry is indispensable to a mid-sized facility.
An EHR that optimizes your billing, bookkeeping, reconciliation, and audits to support a larger patient load allows your facility to trust that billing is being handled properly and efficiently.
Mid-Sized Managed Hosting Services
Any behavioral health facility must choose how they want to host the servers that contain their patients' information.
A growing operation may favor EHR vendors that offer managed hosting, where they take care of all hosting and server issues for you. As a result, you can trust in the permanent connection to your data from anywhere, as long as you have an internet connection. A company that hosts for you will manage and reconcile all server issues on their end.
The alternative would be establishing an in-house IT infrastructure at your facility. This can be costly to install and maintain, and time-consuming to configure.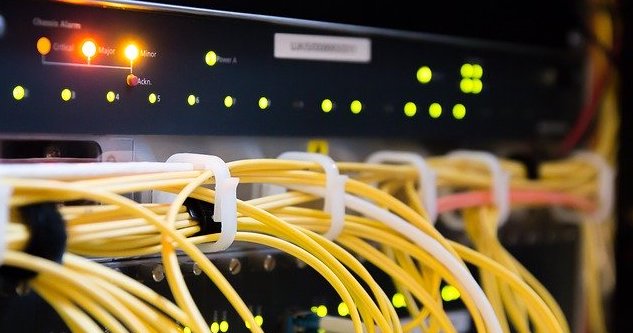 Best EHR Software for Large Behavioral Health Facility
Large behavioral health facilities often share many of the same needs as a mid-sized facility. As your facility evolves, though, some of those needs require more robust software. At this stage, you will need an EHR that supports extensive configuration functionality across the entire system.
We encourage mid-sized facilities to buy an EHR software that they can grow into, whereas we insist that large facilities choose an EHR that they will never grow out of. In other words, you need an enterprise EHR software that can accommodate all your dynamic needs in one system.
Let's explore the degrees of customization that a large facility demands. Keep in mind, every feature and service listed in the first two sections are crucial to any large facility.
Clinical & Medical Solutions for Large Facilities 
At this stage, your facility may require a documentation suite with the highest degree of configuration available to create and compile as many different reports, forms, assessments and notes templates that your operation requires.
Perhaps you run multiple behavioral health centers in more than one state. In this case, your facility must meet the state and county-specific clinical and medical requirements.
Every state is different in the documentation they require, so these facilities have to manage substantial amounts of paperwork and organize them with precision to ensure compliance and patient safety.
Finance Solutions for Large Facilities 
A large scale behavioral health operation will often generate a high volume of bills and revenue. As a result, look for an EHR with a robust financial suite.
It should provide your internal billing staff with all the software tools to ensure a compliant, effective, efficient and highly automated process with the ability to see the health of your business in real-time.
As previously noted, it is common for large behavioral health facilities to open new locations that may span multiple state lines. If that is the case, they will be tasked with complying with complicated state insurance requirements, which can vary greatly from state to state.
Such an operation calls for financial tools that provide an open platform to automate compliance with state insurance regulations. This is crucial to the efficiency of your finance system, as state-specific automation contributes to a high rate of clean claims.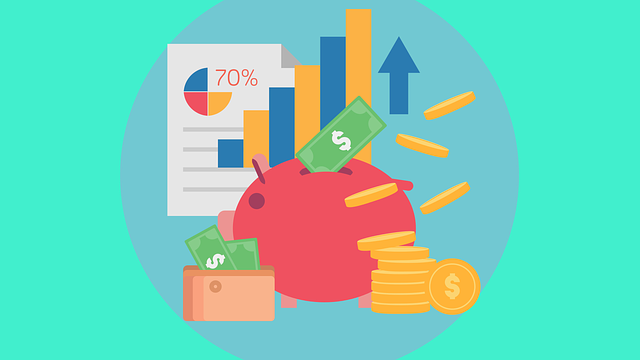 Operational Solutions for Large Facilities 
A large behavioral health center often evolves into a multi-site operation that offers multiple levels of care. At this point, you would require an EHR that can house each level of care in one system.
The ability to support them each as separate entities in one system, as well the ability to manage them collectively, is critical at this stage. That way there is a seamless flow of information that follows a patient to and from whichever level of care they may need. Again, the software would also need to support the configuration of each relevant type of documentation for each level of care.
Another product of developing into a multi-site operation is the management of a diverse and high volume staff, as well as multiple locations. As your treatment capabilities become more expansive, so do your business management obligations.  The most comprehensive EHRs will offer management tools for your staff and facility.
Some useful questions to aid you in your decision are:
Will your preferred EHR vendor allow you to track staff credentials, supervision logs and training progress across all departments and locations?
How does an EHR permit you to track bed management, gender occupancy or facility maintenance management?
Outcomes for Large Facilities 
A large behavioral health operation is best served by an EHR that provides specialized and flexible outcome tools. One of the most important outcome tools is a thorough reporting process.
Often, EHRs will come pre-loaded with a variety of pre-filtered reports, which typically include standard industry measurements that will be useful to any behavioral health facility. However, reporting software that allows for a high degree of configuration can promote even more precise treatment.
An EHR that can report on specific criteria of your choosing provides added flexibility to evaluate patient outcomes. EHRs with powerful reporting tools contribute to positive outcomes by making the full cycle of a patient's treatment trackable and easy to review.
The ability to hone in on certain data depending on specific treatment plans and patient conditions can help identify areas of treatment that are working, and which areas could be improved. In this way, an effective outcomes suite will improve both patient and provider outcomes.
Patient Engagement for Large Facilities 
Ideally, patients can participate in their treatment through a patient portal. A larger organization usually requires very functional data capture, communication and data sharing features.
The most accommodating EHRs will allow treatment providers to engage patients during and post treatment. Look for a patient portal that lets patients access and update their medical history, as well as view lab results. Ideally, a portal will also support email communication between your facility and patients.
The most effective engagement tools will also empower your patients to pay off balances and view statements through the portal.
Regarding post treatment tools, effective EHRs will allow you to administer surveys, checklists, and questionnaires with ease so that you may improve your processes as reported patient experiences dictate.
Support Services for Large Facilities 
As a large behavioral health operation, it is common to have designated system administrators that contact support when problems arise.
As a result, it is a huge plus to have an EHR vendor provide 24/7, in-house support.  As your operation becomes more complex, building a level of comfort with the same internal support staff will optimize the reconciliation of technical problems. EHR vendors that offer in-house support eliminate the prospect of having to overcome potential obstacles associated with outsourced support.
Implementation Services for Large Facilities 
The larger your facility, the more critical a good implementation team is to the success of your implementation process.
That is a hard truth of our industry, so it is extremely important to have confidence in the skill of an implementation team, as well as their compatibility with your staff. If you are a multi-site operation that plans on implementing an EHR at multiple facilities, that is a huge logistical undertaking that will require lots of teamwork between both parties.
Hands on, on-site training is crucial for large scale implementations. That training should be as detailed as possible, and as flexible to your staff's tech-savviness as necessary.
Here are a few instructive questions when vetting potential implementation teams:
How long do you foresee the implementation process taking?
Do you have established implementation guidelines to follow?
Do you have milestone dates to organize the implementation process? Are these dates typically met?
Will you schedule the on-site training around the preferred availability of our staff?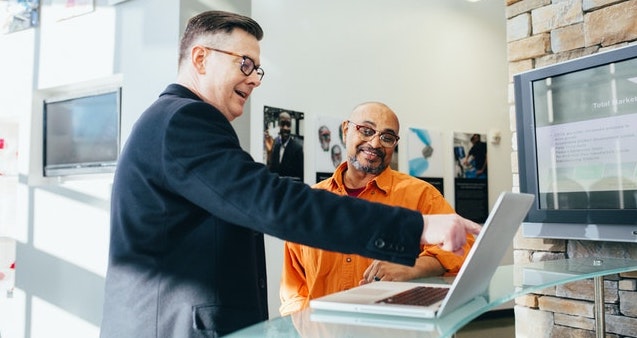 Billing Collections Services for Large Facilities 
Often times, a large behavioral health facility may lean towards an EHR that provides full revenue cycle management services.
These external services will conduct all your billing processes for you, removing the challenges of employing and managing an internal billing staff. Make sure to confirm that the EHR contains an open API to integrate with a third party RCM service.
Even if your facility plans to take care of billing in-house, an external RCM can be a helpful temporary option during the implementation process and early software rollout.
Introducing a new EHR to your staff requires extensive training. A third-party RCM service can take on your billing burden so that your staff can focus on learning the new EHR in manageable parts. Once your staff is up to speed on the new software, you then have the freedom to reestablish an internal billing team if that is preferred.
Managed Hosting Services for Large Facilities 
As a large operation, you very well may have the capacity to establish and maintain servers in-house, but that can be expensive and requires an IT staff to maintain.
Unless you are fully prepared to take on this task, it will serve you well to choose an EHR vendor that offers managed hosting. Not only does this option require low upfront capital investment, it takes all server issues off your plate.
As a result, you can focus completely on the crucial day to day functions of your behavioral health facility. Let your vendor store, maintain and protect your data for you so that you are empowered to best serve your patients and staff.
Finding The Right EHR Software
Over the last 20 years, we at Sigmund have seen many EHR vendors join us in the industry. We are encouraged to be a part of a healthy market that has greatly improved behavior health treatment all over the country. We are also proud of our ability to support any sized behavioral health facility in such a competitive market.
AURA, our enterprise EHR software solution, contains all the tools to satisfy the clinical, medical, financial, operational, outcome and engagement needs of your behavioral health operation in a single system.
When creating AURA, we strove to provide a consolidated, user-friendly software to meet the dynamic needs of our customers. Though we succeeded in building a true enterprise EHR, we are also able to offer behavioral health facilities the flexibility to choose a custom suite of software solutions that can precisely fit needs on a case to case basis.
Here is a brief summary of some of what Sigmund Software can offer your behavioral health operation:
Complete and fully enabled mobile software, offering secure communications to adapt to an increasingly mobile and on the move industry
Internal eMar & eLabs, full CRM and RCM tools all contained within AURA
Seamlessly integrate with third party software such as eMar, eLabs, CRM and RCM through our open APIs
Fully customizable dashboard, forms, notes and reporting templates to maximize ease of use and facility-specific functionality
Managed Hosting to support and maintain as much data as your operation requires
Dedicated Implementation Team with a proven process for configuration, software development and hands on training
Experienced and committed internal Support Team that offers exceptional 24/7 support
AURA strives to be consumer-centric while being able to support the entire spectrum of behavioral health facilities – from the young start-up to the established national presence.
Hear directly from one of our valued customers as they share their experiences with AURA in a brief two minute video below. Want to see more videos like this?
If you'd like to learn more about Sigmund Software's AURA and how we can best support your facility, schedule a demo today!